The Indisputably, Absolutely, Positively, Guaranteed Top 12 Christmas Movies/Specials of All Time
Christmas is the most beautiful time of the year; the celebration of the birth of our precious Lord and Savior. Like any good Christian, I do homage to the Baby Jesus by watching movies and shows that largely exclude him. Hence, this list.
For all of my fan out there, dying to know what my favority type Christmas movies and shows are, boy are you in for a treat. Here it is:
The Indisputably, Absolutely, Positively, Guaranteed Top 12 Christmas Movies/Specials of All Time
. One for each day of Christmas.
I will be also be judging these movies on five attributes:
M.M.F.L.A.K.A.M.: or Makes Me Feel Like a Kid Again Meter. This will be judged on a scale of 1-10 - 10 meaning I'm 10 again.

Best Song

Best Scene

Best Quote

B.J.Q. or Baby Jesus Quotient ie. how much Jesus said show packs.

Again, 1-10 - 10 being a lotta Baby Jesus.



Before making a ruling on what movies/specials were worthy, this reviewer has consulted the highest authority available: Me. On with the list!
12. Year Without A Santa Claus
Yeah, it's goofy. Yes, it's campy. But it's a hell of a lot of fun! Really, this show only makes the list because of Heat Miser and Snow Miser.
M.M.F.L.A.K.A.M.: [9]
Definitely takes me back. I recall it being on cable most of the time. It seemed to me it didn't air every year, either.
Best Song:
"I'm Mr. Heat Miser."
Best Scene:
Heat Miser/Snow Miser song numbers. What can I say, I'm a sucker for a big Broadway style production number!
Best Quote: After waking from his long winters nap, Santa utters the following phrase, and I'm quoting it as accurately as possible: "Hmm-eehuh-adeh-ohh...whaheyoh...ohbeghyl...AHHHLGHUH..wellookuhgehsh...ah huhhh!"
See it for yourself in the video below. The magic begins at the 4:11 mark.

B.J.Q: [ -2] All powerful supernatural Mother Nature but no Baby Jesus.
11. A Muppet Christmas Carol
It's the Muppets. What's not to love?
M.M.F.L.A.K.A.M.: [4]
I was an adult when this came out but it's the Muppets so it brings out the kid in you.
Best Song:
Meh. This is the one musical on this list whose soundtrack fails to inspire. I suppose the opening number is the most memorable.
Best Scene:
Sam the Eagle teaching young Ebenezer.
Best Quote: "Thank you for making me a part of this!"
B.J.Q: [3] This is based on Dicken's classic redemption story so...a bit.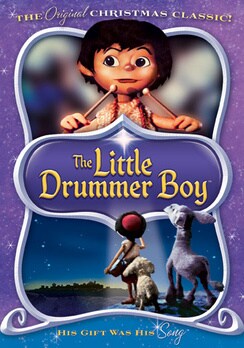 10. The Little Drummer Boy
Rankin Bass - it sounds like a game show from the Fishing Network. Still, no one did Christmas specials like Rankin Bass. This show features Jose Ferrer as a character who cannot decide how his name should be pronounced. Is it Ben HarRAMmed or Ben HARRYmed or Ben HaraMED? Seriously, he pronounces it, like, eleven different ways. If you've heard the song you know the story. If you haven't heard the story, then welcome to my blog Unfrozen Caveman Lawyer.
M.M.F.L.A.K.A.M.: [9]
Another show that was usually on cable, as I recall.
Best Song:
I know, it's obvious - "Little Drummer Boy" right? Wrong. I love the song, and the version here is great, but my favorite song is the choral piece performed by the Vienna Sausages Choir, "One Star in the Night." I love hearing little Austrian boys sing about our "Zavior."
Best Scene:
The manger scene.
Beautiful
Best Quote: From our narrator, Miss Greer Garson, "For more powerful, more beautiful by far than all the eons of sadness and cruelty and desolation which had come before, was that one tiny, crystalline second of laughter."
B.J.Q: [10] ACTUAL BABY JESUS!
ACTUAL BABY JESUS!
ACTUAL BABY JESUS!
9. It's a Wonderful Life

Best Song:
Uh..."Buffalo Gal"?
*shrug*
Best Scene:
The Christmas miracle ending.
Makes me tear every time.
Best Quote:
Very quotable movie, but I'll go with, "MERRY CHRISTMAS MR. POTTER!"
B.J.Q: [7]
An angel is a central character and a potential sinner is saved. Yes Virginia, suicide is a sin.
8. Miracle On 34th Street

This is traditionally the first Christmas show we watch. Since it centers around the Macy's Day Parade, we usually watch this on Thanksgiving weekend. The dude (to lazy to Google) who plays Santa won an Oscar, deservedly so.
M.M.F.L.A.K.A.M.: [4]
I saw this as a kid but I don't associate with my childhood, oddly.
Best Song:
Dutch Santa Song
Best Scene:
Without question, the scene with Santa and the little Dutch girl.
Gooi wat in mijn schoentje,
Gooi wat in mijn laarsje,
Dank u, Sinterklaasje.
Best Quote: "I believe...I believe...STOP UNCLE FRED, STOP!"
B.J.Q: [0] Santa's real name is Kris Kringle here, no mention of St. Nick...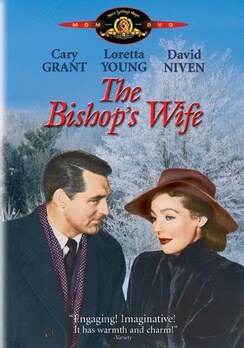 7. The Bishop's Wife

This is the only selection on the list that I bet most of you have never seen, which is a real shame. Great performances - Cary Grant is brilliant as the angel. I discovered this when I was in the hospital and the chair scene (see quote) had me laughing quite painfully.
Best Song:
Choir rehearsal song
Best Scene:
Choir rehearsal. Only two boys show up for the choir rehearsal but as the angel (Grant) directs them, more of the boys show up, singing as they enter, until all the boys are present, singing beautifully. It's a very moving scene.
Best Quote: Mrs. Hamilton, "Have a chair." Bishop Brougham, "Thank you...I have one."
B.J.Q: [8] Another movie staring an angel. And a Bishop. Also a very beautiful scene where the angel tells the story of Psalm 23.
6. A Christmas Carol
There are a GAJILLION versions of this
quintessential Christmas story but this is THE definitive version. George C. Scott. IS Scrooge - easily the best performance of this character that I've ever seen.Scott's Scrooge is every bit the miserable miser, but you can sense a keen intellect and (dark) sense of humor beneath the vile ol' sinner. Love the chemistry between Scrooge and the Ghost of Christmas Present.
Best Song:
"God Bless Us, Everyone"
- Written for the show, it fits the Victorian mood very nicely.
Best Scene:
Scrooge, after his reclamation, shows up at his Nephew Fred's house and meets his wife Janet. He says to Janet, "I was in love once, would you believe that?" To which Janet replies, "Yes." I just love this scene.
Best Quote: "It's all Bob Cratchit can afford!"
B.J.Q: [7] Dicken's redemption story again, but with more feeling than the Muppet version.
5. The Grinch Who Stole Christmas

I'm not talking about the Crime Against Humanity that is the Jim Carey version, no, I mean the real O.G. - the Dr. Seuss/Chuck Jones masterpiece narrated abso-friggin' brilliantly by Boris "The Man" Karloff.
Best Song: "You're a Mean One, Mr. Grinch" - What the hell else could it be? Tony the Tiger FTW

Best Scene:
"The Grinch got an idea. An AWFUL idea..."
Best. Smile. EVER.
Best Quote: "Christmas day will always be, just as long as we have we."
B.J.Q: [3] No mention of the Baby Jesus but it's a beautiful redemption story.
4. White Christmas

Now THIS is how you do a musical, kiddies. Bing, Danny Kaye, and Rosemary Clooney sing their socks off, while Vera Ellen puts on a display of incredible dancing. GREAT music (White Christmas is really the only Christmas song) and GREAT dancing - what more could you want?
M.M.F.L.A.K.A.M.: [2]
Not something I really remember as a kid, but I'm sure I saw it.
Best Song: "Love, You Didn't Do Right By Me" - Okay, so it's not exactly a Christmas song. Still, this song does right by me and I love it. Not surprisingly, since this is a musical, the music and performances are TOP notch.

Best Scene: The closing scene where the camera pans out on the audience with all the familys gathered singing "White Christmas." Always brings a tear...

Best Quote: "When what's left of you gets around to what's left to be gotten, what's left to be gotten won't be worth getting, whatever it is you've got left."
B.J.Q: [0] The Baby Jesus does not exist in this dojo.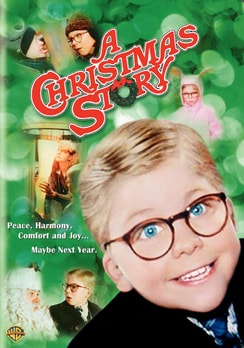 3. A Christmas Story

"YOU'LL SHOOT YOUR EYE OUT!" I love the ever living hell out of this flick (see what I did there? flick - Flick. Get it?). The parents remind me so much of my own dear parents. My dad was gruff like that. And swore like that. If he hit his hand with a hammer he was just like the old man. "RACKFLABLE CARFNIFFER RABBLESNITZER FLAGDABIT"
My folks also said so many of the things Ralphie's parents did - "Starving people in China!" "DON'T YOU GIVE ME THAT LOOK - YOU'RE GONNA GET IT!"
M.M.F.L.A.K.A.M.: [7]
This came out when I was older but it reminds me of my family. So true to our family Christmas'.

Best Song:
"Deck the Halls/Jingle Bells Medley"
sung by the Chinese waiters.

Best Scene:
This was the hardest to pick a "best" scene because it's a movie full of best scenes.
"A+ A+ A+," "Soap Poisoning," Santa's Lap, the Major Award, "Tripple Dog Dare." - I mean, really, any of those would do. But if I had to pick just one, I would have to pick the hidden gift scene at the end. My parents did this for me. *sniff*

Best Quote: "FFFFUUUUUUDDDDDGGGGGGEE..."
You knew this was on it's way:
2. A Charlie Brown Christmas

God I love that CBS Special promo. Peanuts is one of the best comic strips of all time. If you only know Peanuts from the modern Sunday paper and you think it's lame (it is) then I pity you. Back in his prime, Schultz was brilliant and this show is prime Schultz. The jokes are sharp and the show is one of the few that touches on the true meaning of Christmas.
Oh, and Vince Guaraldi is the shizit.

M.M.F.L.A.K.A.M.: [10] - I wish I had a version of this with that CBS Special video in front. I'd be 10 again. :)

Best Song:
"Linus and Lucy"
Whole soundtrack is awesome.

Best Scene: Jingle Bells. *plink plink plink. plink plink plink....plink plink* "THAT'S IT!!" Pricless.

Best Quote: "All I want is what I...I have coming to me. All I want is my fair share."
B.J.Q: [9] Linus quotes scripture. Very, very brave.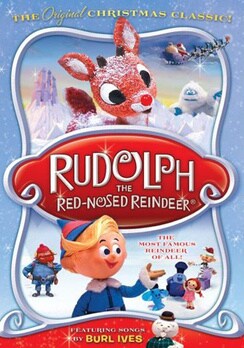 1.
Rudolph the Red-Nosed Reindeer
CYNICS BEWARE. This show will melt your icy heart. The animation, art style, music - everything about this show is just perfect.
M.M.F.L.A.K.A.M.: [11] -
This one goes to 11.
Best Song:
"There's Always Tomorrow" - This show is loaded with great songs from beginning to end. I could have easily picked "Most Wonderful Day of the Year" or "Holly Jolly Christmas."
Also "Fame and Fortune" >>>>>>>>>>>"Why Am I Such a Misfit"
Best Scene: Baby Rudolph with the sleigh bells. Clarice was right Rudolph, you are cute, so very, very cute.

Best Quote: "I'M CUTE! SHE SAID I'M CUUUUUUUTE!" We've established that you are cute.
B.J.Q: [ 3 ] Yeah, I know, no Baby Jesus. But if the adorable cuteness of Baby Rudolph does not speak to the existence of a loving God, I don't know what does.